TDS means 'Tax Deducted at Source'. TDS is one of the modes of collection of taxes, by which a certain percentage of amount is deducted by a person at the time of making / crediting certain specific nature of payment to other person and deducted amount is remitted to the Government Account. Tax deducted at source (known as TDS) is a form of income tax deduction from the payments done by the Payer at the source.  The person responsible for deducting TDS is the deductor, and the other is deductee. The deductor must file the TDS return online every quarter. The concept of TDS was introduced to collect tax from the very source of income. As per the TDS concept, a person (called a deductor) liable to make a payment of specified nature to any other person (named a deductee) shall deduct tax at source and remit the same into the account of the Central Government. The deductee from whose income tax has been deducted at source would be entitled to get the credit of the amount so deducted based on Form 26AS or TDS certificate issued by the deductor. The deductee can utilize this TDS credit against the income tax liability or get a refund if the taxable income is nil.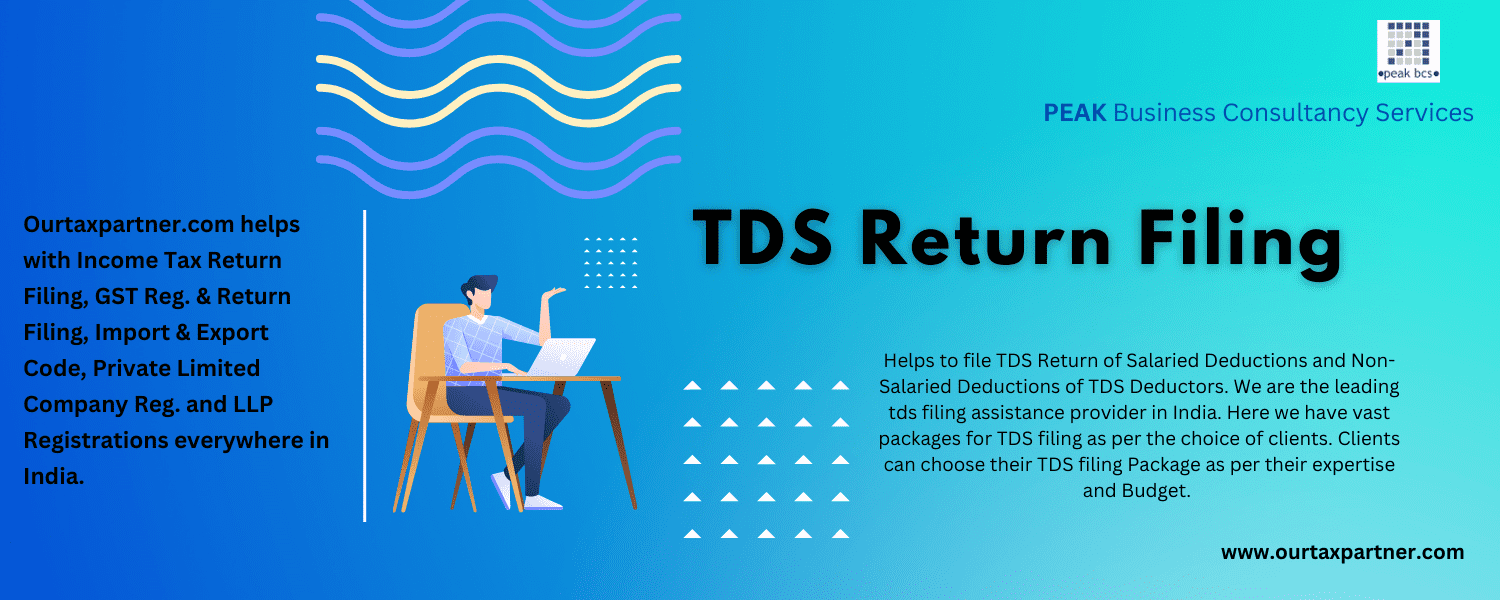 An e-TDS return should be filed under Section 206 of the Income Tax Act in accordance with the scheme dated 26.8.03 for electronic filing of TDS return notified by the CBDT for this purpose. CBDT Circular No.8 dated 19.9.03 may also be referred. As per Section 206 of Income Tax Act all corporate and government deductors are compulsorily required to file their TDS return on electronic Mode (i.e. e-TDS returns). However, for other Deductors, filing of e-TDS return is optional.
The deductor is responsible for deducting TDS from the payments at a prescribed rate notified by the CBDT. The tax so deducted has to be deposited in the government account. Deductor must also report the tax deducted in a statement within the prescribed time. TDS Return Filing is the responsibility of the person who deducts the tax.
It is mandatory to file an electronic TDS statement for the following categories of Deductors:
Offices of the Government

Companies

Persons required to get their accounts audited u/s 44AB of the Income Tax Act, 1961

Deductors reporting more than 20 deductee records for any quarter in the financial year